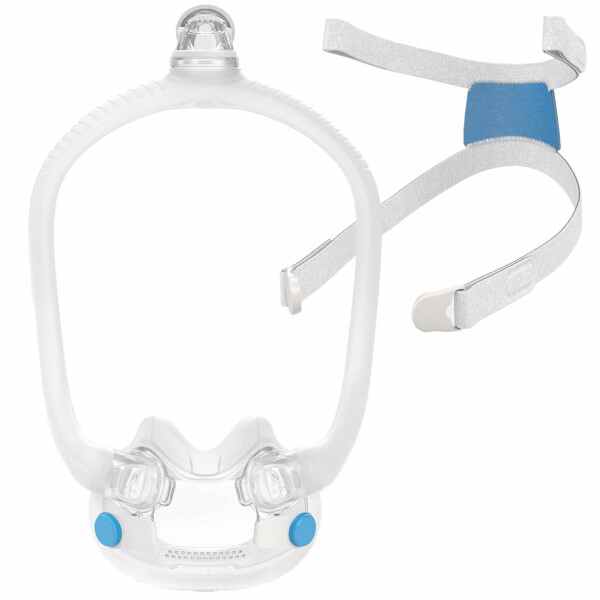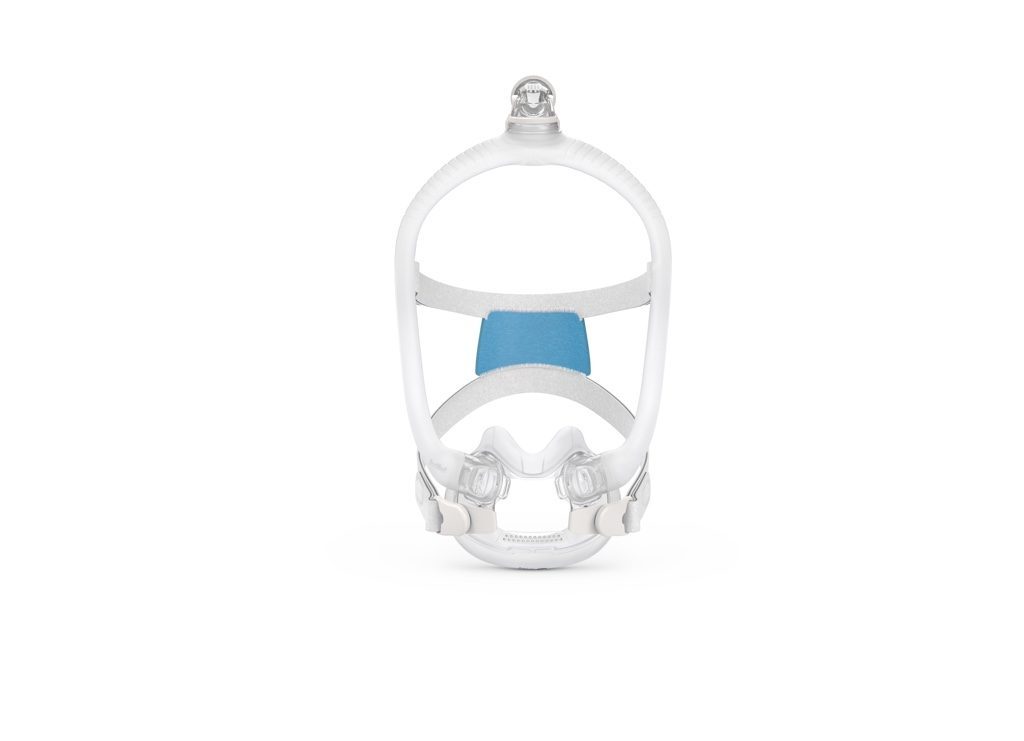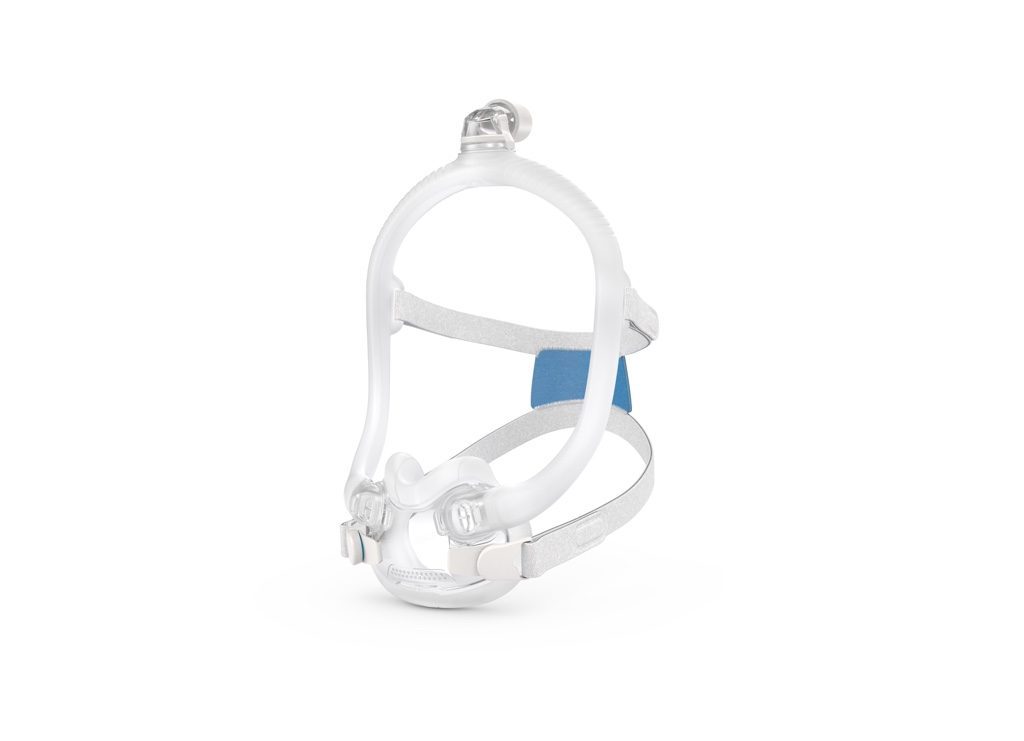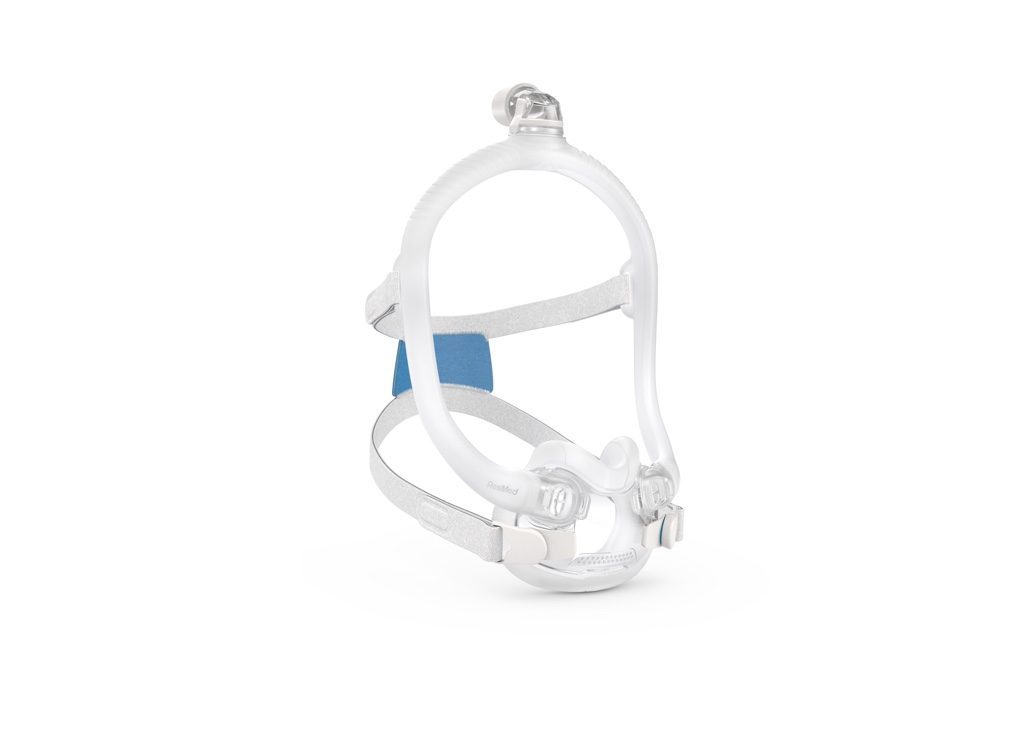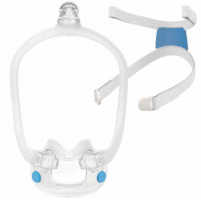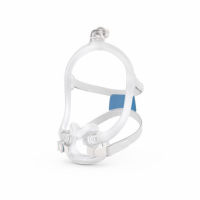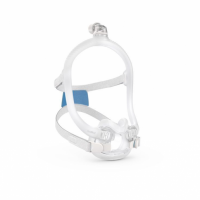 Resmed AirFit™ F30i Full Face Mask
---
A Closer Look at the FeaturesSleep in Any PositionYou can sleep comfortably in almost any position. Whether you prefer...
Details & Specs for Resmed AirFit™ F30i Full Face Mask
A Closer Look at the Features
Sleep in Any Position
You can sleep comfortably in almost any position. Whether you prefer sleeping on your stomach, back, or side, this mask is designed to handle these positions by providing extra support to the cushion.
360-Degree Swivel
Your hose connects to the F30i on the top of the head, allowing the swivel to rotate a full 360 degrees for maximum range of motion so your hose won't kink and you won't get caught in annoying tangles, which can interrupt your sleep and impact your therapy.
Better Sight Line
Comfortably wear glasses again! Eliminate feelings of claustrophobia and may reduce your anxiety with the open view.
Very Quiet
ResMed has taken the quiet-venting technology it pioneered and improved upon it, making the F30i so quiet you may not hear it.
Easy to Put on and Take Off
The Quick-Release Elbow found on the AirFit F30i allows it to separate the hose from your mask easily. Should you want to take the entire mask off, the magnetic headgear clips make it easy to do so. Apply a little pressure, and the magnets will unhook, allowing you to easily remove your mask.
Reduce Red Marks
The silicone frame is designed to be gentle on your face while making minimal contact. You'll also appreciate the next-generation UltraCompact mask cushion, which doesn't cover the bridge of the nose, eliminating the opportunities for red marks and pimples to form overnight.
Easy Cleaning
The F30i only comes with a few parts: the elbow, hollow frame, headgear, and cushion. It eliminates the need for an extra tube or extra parts, so there's less to worry about, clean, and maintain
Product highlights
Top-of-head connection keeps air tubing out of the way for more freedom
UltraCompact cushion rests under the nose to help prevent irritation and red marks
Magnetic clips mean two simple snaps and your mask is on or off
Quick-release elbow allows you to get up at night and disconnect without removing the mask